Nepal Luxury Tour Package
Trip Price
US$ 4999
US$ 3599 Per Person
Group Discounts

1 Pax.
US$ 4599 PP
2-4 Pax.
US$ 4399 PP
5-7 Pax.
US$ 4199 PP
8-10 Pax.
US$ 4099 PP
11-14 Pax.
US$ 3899 PP
Over 15 Pax.
US$ 3599 PP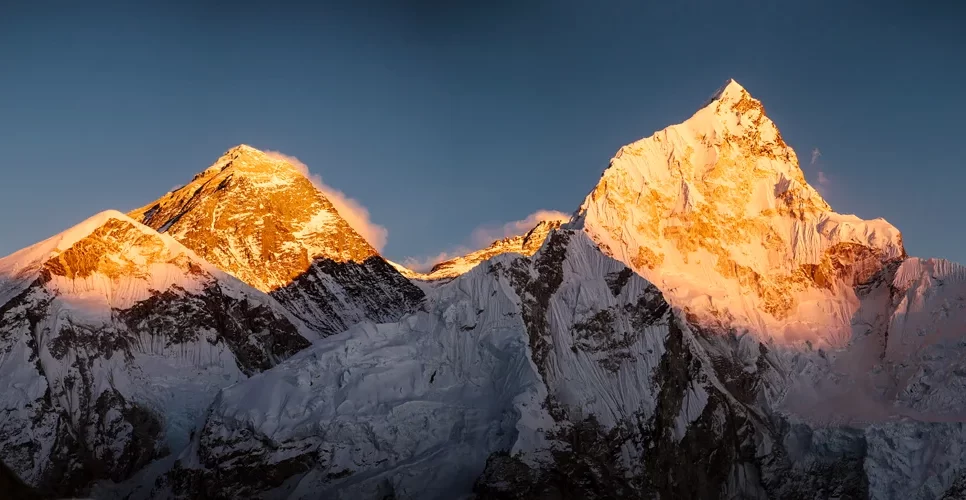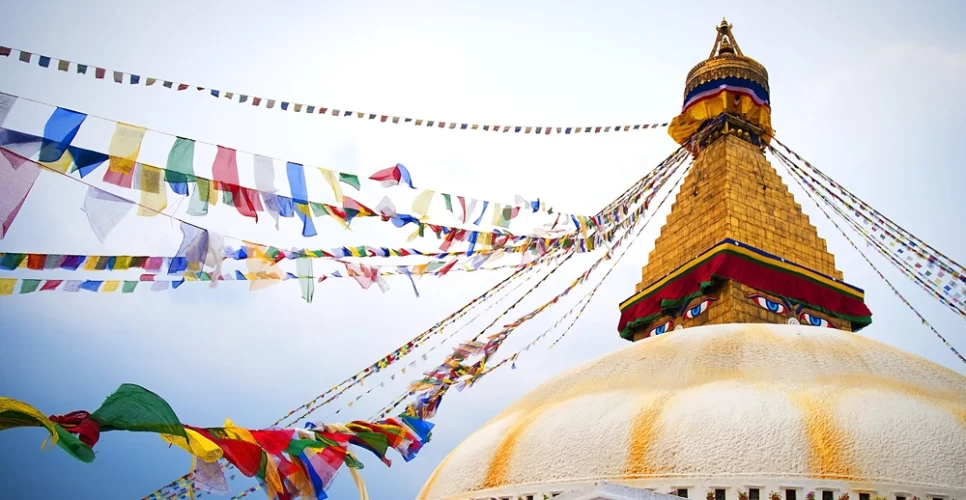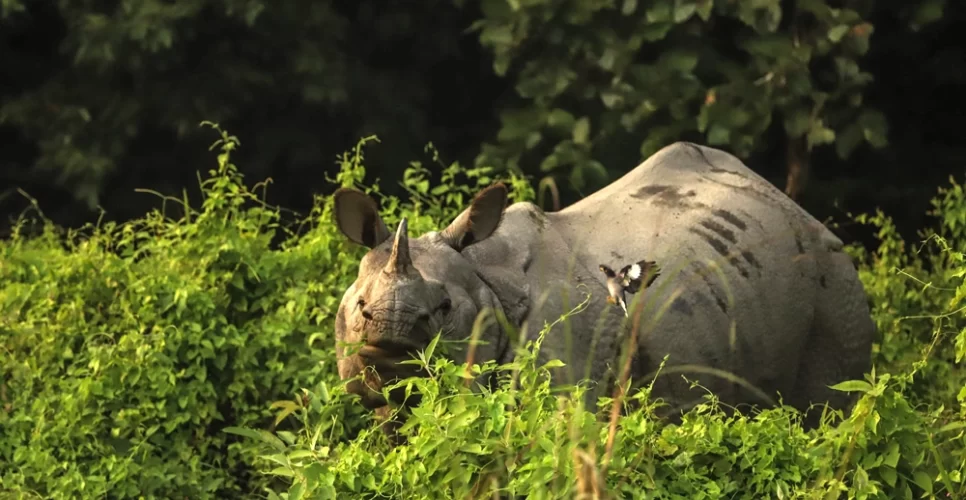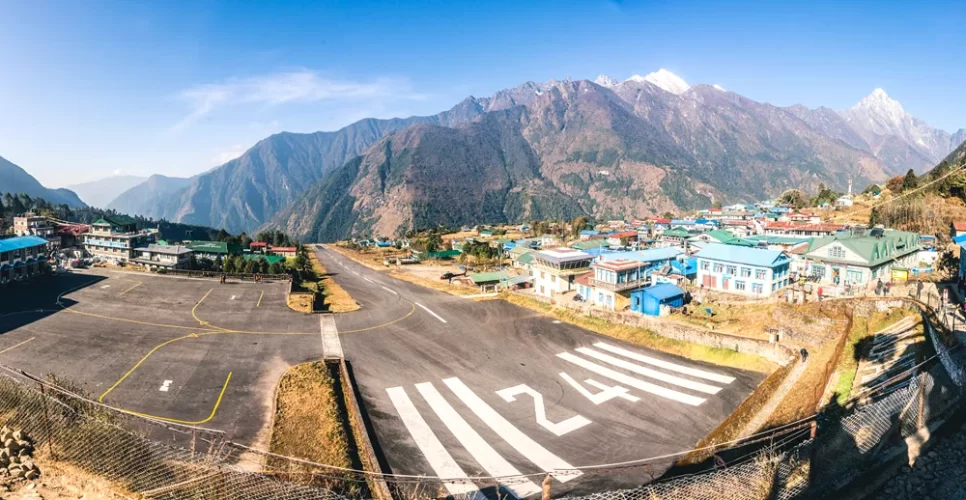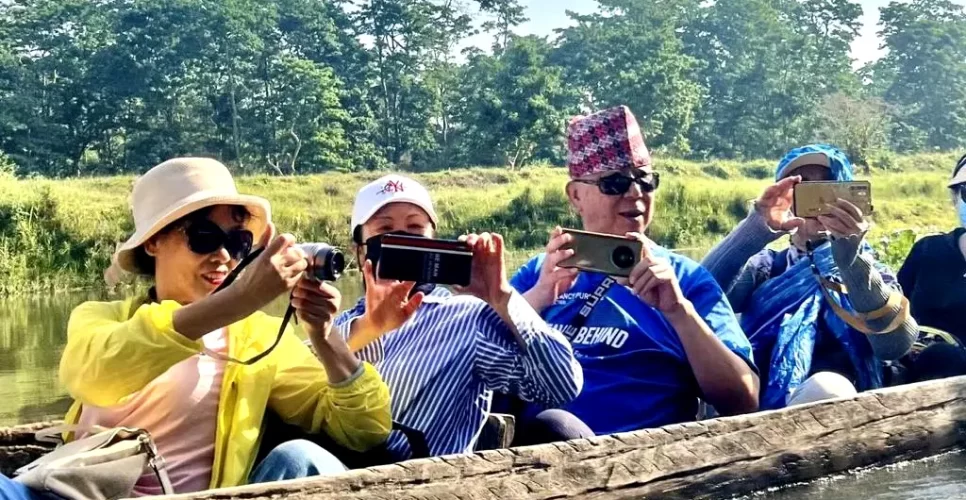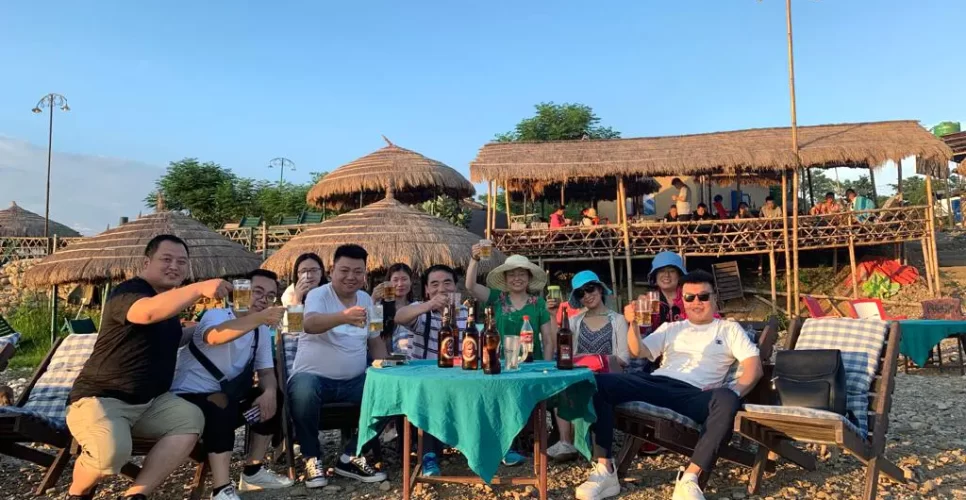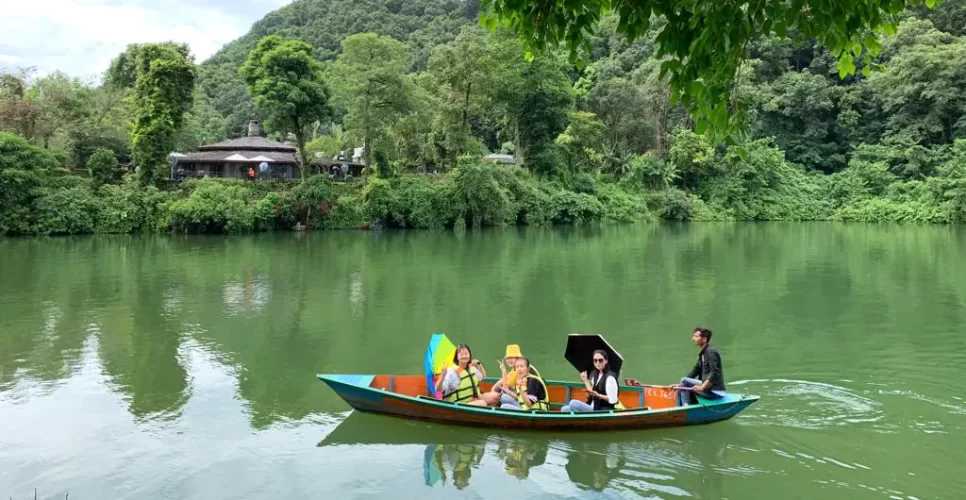 Highlights of Nepal Luxury Tour Package
Enjoy a scenic helicopter ride from Kathmandu to Everest Region, passing through Dingboche, Tengboche, and Kalapathar.
Get to have spectacular scenery of the Himalayas, including Lhotse, Cho Oyu, Ama Dablam, and Makalu, from Kalapathar at an altitude of 5,545m
Immerse yourself in the thrilling safari through the Chitwan Forest and encounter rare flora and fauna.
Take in the lovely atmosphere of Pokhara and the vista of the Annapurna, Dhaulagiri, and Lamjung Himal.
Experience the ultimate comfort and indulgence on your Nepal luxury tour by taking full advantage of the luxurious hotels' accommodations and meals at stunning locations.
Overview of Nepal Luxury Tour Package
Nepal luxury tour package immerses you in the adventure, embracing the geography of the plains and the Alpine region to the fullest. The chance to relish the pleasant atmosphere of the accommodations while enjoying a variety of delectable cuisine makes the trip more intriguing. The phrase "luxury tour" describes a quick outing that comprises all of the adventure's elements and first-rate services from beginning to end.
Moreover, Pokhara, the city of paradise, will enthrall you with its beauty and let you fully appreciate its greatness during your luxury tour of Nepal.
The primary highlights of the Nepal luxury tour package will be the view of the northern Himalayas, passing through waterfalls and suspension bridges, and fully savoring the beauty of the Terai region of Nepal.
Nepal luxury tour package includes a thrilling Helicopter ride to Everest
The Nepal luxury tour includes a breathtaking helicopter flight from the Kathmandu Valley to the Everest region. Also, the helicopter will fly you from above the deep valleys to waterfalls, gorges, meadows, and even enchanting settlements.
One can enjoy a spectacular view of Everest's low-altitude region from Lukla. Furthermore, the helicopter offers an amazing aerial view of the eastern Nepal Himalayas, including Mount Everest, Makalu, Lhotse, Cho Oyu, and Ama Dablam.
Likewise, landing at Kalapathhar allows you to catch 360 panoramas of the Khumbu region, including the Khumbu Glacier, Lhotse Glacier, Kanchenjunga, Ama Dablam, and Nuptse. More than that, the helicopter ride will be a thrilling experience as it passes through the Alpine Region's hills and lush forests on the way back to Kathmandu.
Experience the Luxury of Nepal: Discovering the Mesmerizing Ambiance of Pokhara
Pokhara is one of Nepal's most picturesque cities. From Kathmandu, the flight to Pokhara takes 20 minutes. The Nepal luxury tour package includes a lovely Pokhara exploration as well. The heaven-like city encircled by the Himalayas in the north will be a beautiful location to explore and spend time.
With the stunning scenery of the Kaski mountainous region as a backdrop, wandering around the streets of this lovely Pokhara feels incredible. It will be fantastic to enjoy the boat ride at Phew Lake while cast in the shadow of Annapurna and Macchapuchre. Together with it, a quick stroll to the adjacent regions, including a trek to the Tibetan Refugee camp and a visit to the Mahadev Temple, would be more refreshing.
Besides that, the nighttime at Pokhara's lakeside creates such a splendid ambiance that it will carry all of the day's exhaustion to its conclusion. The city offers its guests the chance to enjoy every facet of adventure and amusement.
Itinerary of Nepal Luxury Tour Package
Day 01: Arrival in Kathmandu, checking Hotel Dwarika
The Nepal luxury tour package starts with an arrival in the breathtaking valley of Kathmandu, where you will be immersed in the city's vibrant culture and warm hospitality.
On this day, you will arrive in Kathmandu's stunning valley. At the Tribhuwan International Airport in Kathmandu, our tour representative will be waiting to pick you up. Once the visa procedure is complete, our representative will drive you in a private vehicle to one of Kathmandu's top hotels.
The drive from the hotel to the airport, from Sinamangal to Old Baneshwor, would take around 20 minutes. The fantastic, spacious rooms and the delicious dining service at the Dwarika Hotel make for excellent services. The room will include two king-sized beds, an adjoining bathroom, and a calm atmosphere.
Car 20 minutes
Accommodation Hotel Dwarika
Meals Dinner
Altitude 1437m.
Day 02: Early in the morning, Everest Flight by Heli and Kathmandu Sightseeing
After a lovely breakfast, we will head to the airport to catch the helicopter. As we fly over the stunning landscapes of Central to Eastern Nepal from the edge of towering cliffs, the early morning helicopter flight will be particularly memorable.
Upon landing at the Lukla Airport, we will refuel the helicopter within 20 to 30 minutes of takeoff. The helicopter will take us over the Everest region as we take in the surrounding landscape, passing via the lovely settlements of Namche Bazaar, Tengboche, and Dingboche before landing at the 5,545-meter-high observation point of Kalapathar. From here, we will see a breathtaking view of Everest, Makalu, Kanchenjunga, Ama Dablam, Nuptse, and Cho Oyu.
The helicopter will then fly us back to Kathmandu. We will tour historical monuments and UNESCO world heritage sites in Kathmandu, including Pashupatinath, Swayambhunath, Boudhanath, Patan Durbar Square, and Kumari Temple. After admiring these landmarks' exquisite arts and crafts, we will return to the Dwarika Hotel for the night.
Helicopter 4-5 hours
Accommodation Hotel Dwarika
Meals Breakfast
Altitude 5,545m.
Day 03: Kathmandu to Chitwan by Fly.
Including fruit juice and toast in addition to coffee and bread, the healthy breakfast will be excellent. We will take a domestic flight to Chitwan's Bharatpur Airport from Kathmandu. The aircraft would take around 10 to 20 minutes to reach Chitwan.
After leaving the airport, we'll visit one of Chitwan's premier hotels for accommodation. The Meghauli Taj, Jagatpur Lodge, or Barahi will be our hotels to spend the night. The services, excellent internet facilities, and the large room will be remarkable. With these hotels' unique ambiance, your overnight stay will be enjoyable, making your Nepal luxury tour more exciting.
Flight 25 Minutes
Accommodation Meghauli Taj, Hotel Barahi, or Jagatpur Lodge
Meals BF / Lunch/ Dinner
Altitude 415m.
Day 04: Full day of Chitwan Activities
The Terai region's atmosphere will be distinct from the Alpine region's. The lowlands of Chitwan will offer us fantastic adventure opportunities to explore and enjoy. First and foremost, we'll ride an elephant deep into Chitwan's dense jungle, where we'll see wildlife like the Ghariyal, One-horned Rhino, Royal Bengal Tiger, Sloth Deer, and many kinds of reptiles that are on the verge of extinction.
As part of our Nepal luxury tour package, we'll also attempt to take a boat out into the wilderness to see some great views and unique bird species. Later, we will also delight in the jeep ride into the stunning Chitwan ecosystem. After finishing the Chitwan Jungle Safari, we'll head back to the hotel to spend the night.
Multiple 5-6 hours
Accommodation Meghauli Taj, Hotel Barahi, or Jagatpur Lodge
Meals Breakfast/ Lunch/ Dinner
Altitude 415m.
Day 05: Chitwan to Pokhara by Fly.
The refreshing morning resonance of the Chitwan will rejuvenate us. Flying to Pokhara will give us a great aerial perspective of central Nepal. We will touch down at Pokhara Airport after a 20-minute flight.
Continuing our Nepal luxury tour journey, we will explore the lovely city of Pokhara's surroundings before staying overnight at one of the top hotels in Pokhara, Hotel Fish Tail or Rupakot Resort. The ambiance will be phenomenal with the stunning Himalayan view from the hotel.
Flight 20 Minutes
Accommodation Rupakot Resort Or Fish Tail Lodge
Meals Break Fast
Altitude 822m.
Day 06: Full-day exploration in Pokhara
The view of picturesque Pokhara from the hotel's rooftop in the morning would be breathtaking. We will set off on our trek to the Refugee Camp first and foremost, where the vista of the Annapurna, Macchapurche, Hiunchi, and Lamjung Himal will stun us. Another activity would be receiving blessings on the route to the Mahadev temple.
After exploring Davis Falls and the Mahendra cave, we'll use the boat to explore the Phewa and Begnas Lake. It would be a great experience to be on a boat in Pokhara's gorgeous lakes while admiring the northern Himalayas. We will relax by the lake in the evening, eat delicious cuisine, and experience Pokhara's nightlife. Throughout the night, we will stay at the same luxurious hotel.
Car 5-6 hours
Accommodation Rupakot Resort Or Fish Tail Lodge
Meals Break Fast
Altitude 822m.
Day 07: Pokhara to Kathmandu by Flight
The stunning sight of the northern Himalayas will amaze us when we awake early in the morning. After thoroughly enjoying the quality service, we will leave the hotel with a grin on our faces.
The flight will then take us from the edge of the Langtang, Annapurna, and Dhaulagiri mountains, landing in Kathmandu within 20 minutes. The vehicle will take us to Hotel Dwarika, where we will spend the night.
Flight 25 Minutes
Accommodation Hotel Dwarika
Meals Breakfast / Culture Dinner
Altitude 1437m.
Day 08: Departure
In the morning, after packing everything, you will checkout out of the hotel. Our tour representative will drive you to the airport, where you will wait for your flight in the hallway. After bidding your farewell, you will depart from Kathmandu with unforgettable memories, completing your Nepal luxury tour package.
Car 20 Minutes
Meals Break Fast
Includes/Excludes
What's Included?
All ground transportation with private vehicle
All government taxes.
Welcome and farewell dinner
Best 5-star Hotel (Dwarika in Kathmandu, Meghauli Serai, Taj Safari, Barahi, Jagatpur lodge in Chitwan, Fishtail, or Rupakot Resort in Pokhara.)
Domestic flight tickets as per itinerary
All entrance fee
Everest flight by Heli (For a minimum of five pax); otherwise, we will provide 1 hour Everest scenic flight or Everest helicopter flight on sharing basis.
An experienced, helpful, and friendly tour guide.
What's Excluded?
International Air fare.
Travel Insurance.
Personal expenses (like telephone calls, internet, laundry, soft drinks, beers, and any alcoholic beverages.)
Tips for the guide & driver. (tipping is expected).
Extra night in Kathmandu.
Emergency rescue.
Best seasons for the Nepal luxury tour package:
Autumn and spring are the peak tourist seasons in Nepal, and for good reason. During these seasons, the weather is generally clear and dry, providing excellent visibility of the mountains and the surrounding landscapes.
This is also because the temperature during these seasons is mild, with warm days and cool nights, making it comfortable for outdoor activities.
The foliage is also at its best during this time, with the trees turning a beautiful shade of red and gold, making it an ideal time for trekking and hiking. In spring, the temperatures warm up, and the days become longer. The rhododendrons, Nepal's national flower, also begin to bloom during this time, painting the hillsides in beautiful shades of color.
Autumn and spring are the best times to visit Nepal to enjoy good weather and clear skies. However, it is essential to remember that these are also the busiest tourist seasons, so expect higher prices and more crowds.
What are the difficulties of the Nepal luxury tour package?
The Nepal luxury tour package provides a complete comfort tour of Nepal. Most of the tour consists of the ride via vehicle and helicopter, so there is no difficulty in hiking and trekking.
The only significant difficulty in this tour is potential altitude or motion sickness, as you must constantly travel from one place to another via flight or private vehicles.
Route and distance of the trip:
This package tour provides a fantastic touring experience of Nepal, where your adventure begins in Nepal. You will then travel to Everest via Heli ride, fly to Chitwan and then to Pokhara, and conclude your tour by returning to Kathmandu.
The distance from Kathmandu to Chitwan is over 180 km, which will take 25 minutes to fly, and similarly, from Chitwan to Pokhara is almost 160 km, so it will take around the same time to reach via flight.
Chances of altitude sickness on the Nepal luxury tour:
In the Nepal luxury tour package, the chance of altitude sickness is possible only during high-altitude helicopter tours. Altitude sickness, also known as acute mountain sickness (AMS), is a common concern for travelers visiting Nepal, especially those who plan to travel to high-altitude areas.
AMS is caused by reduced air pressure and lower oxygen levels at high altitudes, which can cause symptoms such as headache, dizziness, nausea, and fatigue. To prevent altitude sickness, it is crucial to take adequate precautions. One of the essential steps is to stay hydrated. Drinking plenty of water and avoiding alcohol and caffeine can help prevent dehydration, which can exacerbate altitude sickness symptoms.
Since, in our tour, you will travel some distance at a high altitude via helicopter, the chance of altitude sickness is minimal, but in case, you will be taken care of.
Do I need a past experience of Nepal tours?
Nepal Luxury Tour is one of the easiest and comfort tours, so you don't have to be well-experienced to enjoy or complete the tour. However, prior experience acclimatizing to a higher climate will be beneficial.
In terms of tour experience, we offer you a unique and unforgettable experience of the country, allowing travelers to explore the best of Nepal's culture, history, and natural beauty in style and comfort.
We give you a range of activities and experiences tailored to the interests and preferences of each traveler. One of the main highlights of a luxury tour in Nepal is the opportunity to explore the country's rich cultural heritage.
What will be the group size on each trip?
Nepal luxury tour packages are typically designed for small groups to give travelers a more personalized and intimate experience. Smaller groups allow for more attention from the guide and a more flexible itinerary to cater to the interests and preferences of each traveler.
This allows for a more immersive and authentic experience of Nepal, with the opportunity to interact with the local people, learn about their culture, and explore the country's natural beauty.
Traveling in a small group also allows for more comfortable and efficient transportation. We offer private transfers and luxury private cars which can be arranged more easily for smaller groups.
This provides travelers with a more comfortable and convenient mode of transportation, allowing them to relax and enjoy the journey. Furthermore, small-group travel allows for a more sustainable and responsible tourism experience.
With fewer travelers, the impact on the environment and local communities is reduced, and travelers can have a more positive impact on the local economy by supporting small businesses and responsible tourism practices.
Accommodation during Nepal luxury tours:
We offer travelers a wide range of luxury accommodation options, ranging from high-end hotels in the cities to luxurious lodges in the mountains.
These accommodations provide world-class amenities and services, ensuring travelers a comfortable and memorable stay.
In the cities, we will provide various facilities, including spacious rooms with modern amenities, gourmet dining options, spa and wellness facilities, and business centers.
These hotels are located in the city's heart, providing easy access to popular tourist destinations, shopping, and entertainment options.
In the mountains, we offer a unique and immersive experience of Nepal's natural beauty. These lodges are usually in remote and picturesque locations, providing stunning views of the surrounding mountains and landscapes.
They offer spacious and comfortable rooms with modern amenities, gourmet dining options, and other luxurious facilities such as spa treatments and yoga classes.
Some lodges also offer activities such as trekking, hiking, and wildlife safaris, allowing travelers to experience the natural beauty of Nepal up close. Nepal offers travelers a wide range of luxury accommodation options, catering to their preferences and interests.
These accommodations provide world-class amenities and services, ensuring travelers a comfortable and memorable stay.
Food and Drink on the Nepal Luxury Tour:
Nepal's rich culinary tradition combines Indian and Tibetan influences, resulting in unique and flavorful cuisine. We offer you the opportunity to sample some of the country's best dishes, from traditional Nepalese cuisine to international gourmet cuisine.
One of the most popular dishes in Nepal is momos, which are steamed or fried dumplings filled with meat or vegetables and served with a spicy sauce. Another staple of Nepalese cuisine is Dal Bhat, a hearty dish made with lentil soup, rice, and various side dishes such as vegetables, pickles, and curries.
Other popular dishes include chow mein, a stir-fried noodle dish with vegetables and meat, and thukpa, a hearty noodle soup with vegetables and meat. Nepal also has a rich tradition of tea and coffee, with locally grown varieties of both available.
Chai tea, a spiced milk tea, is a popular beverage in Nepal, while coffee is also gaining popularity, particularly in the cities. In addition to traditional Nepalese cuisine, We in Nepal also offer international gourmet cuisine, with various restaurants and dining options available in the cities.
These dining options range from fine-dining restaurants offering fusion cuisine to casual cafes and bistros serving international dishes. From traditional Nepalese dishes to international gourmet cuisine, Nepal's culinary offerings are sure to satisfy the taste buds of any traveler.
Transportation options and availability:
Transportation during a Nepal luxury tour may vary depending on the itinerary and the activities included. Private vehicles are a standard mode of transportation for city tours and visits to popular tourist destinations such as Kathmandu, Pokhara, and Chitwan National Park.
We typically feature comfortable and air-conditioned vehicles, allowing travelers to explore the country in style and comfort. For those who want to explore the mountains, helicopter tours have that facility, too, providing you with a bird's eye view of Nepal's stunning landscapes and mountain peaks.
These tours often include a landing at a high-altitude destination, allowing travelers to experience the beauty of the Himalayas up close. Domestic flights are also a standard mode of transportation for those traveling to remote mountain regions such as Everest Base Camp or Annapurna.
These flights provide a quick and convenient way to reach remote destinations and are often included in Nepal luxury tour packages. We offer various transportation options, from private vehicles for city tours to helicopter tours (accordingly).
The choice of transportation will depend on the itinerary and the activities included, but all options provide a comfortable and luxurious way to experience the beauty of Nepal.
Helicopter rescue & insurance:
Helicopter rescue services are essential to emergency response in Nepal, particularly for those traveling to remote and high-altitude areas. In an emergency, such as altitude sickness or injury, helicopter rescue services can provide quick and efficient medical assistance and transportation to a hospital or medical facility.
We do not include helicopter rescue services. But though we provide helicopter service for Everest flight.
It is important to note that helicopter rescue services in Nepal can be costly, and travelers must often have appropriate insurance coverage to cover the cost of emergency medical services and evacuation.
We assist travelers in obtaining appropriate insurance coverage and advise them on the necessary precautions to minimize the risk of emergencies during their trip.
How safe is Nepal for travelers?
Nepal is generally a safe country to visit, and we prioritize your safety. We operate and take steps to ensure the client's safety by providing experienced guides, safe transportation, and secure accommodations.
However, travelers must take necessary precautions and be aware of potential risks. This includes following the advice of your guide, avoiding unlit or isolated areas, and taking safeguards against theft or scams.
It is also recommended to have appropriate travel insurance that covers emergency medical services and evacuation. It is worth noting that Nepal is a country prone to natural disasters, such as earthquakes, landslides, and flooding. Don't worry; we will be well-prepared for such situations, with contingency plans in place to ensure the safety and well-being of our clients.
Nepal is a relatively safe country to visit, and we take measures to ensure the safety of our clients. Travelers should take necessary precautions and be aware of potential risks, but with proper planning and guidance, a Nepal luxury tour can be a safe and enjoyable experience.
Internet Connection & availability:
Internet connectivity in Nepal has improved significantly in recent years, and most urban areas have reliable high-speed internet access. Luxury hotels and lodges throughout the country generally offer Wi-Fi, although internet speeds may vary depending on the location and time of day. As you go into different areas, there might be an issue with the Internet.
Though internet connectivity has improved in Nepal, it is essential to note that internet speeds may be slower in remote areas, particularly mountainous regions. This can be a challenge for those who rely on internet access for work or communication, so it is essential to plan accordingly and be prepared for limited connectivity in some areas.
Additionally, it is worth noting that power outages are common in Nepal, particularly during the monsoon season, which can impact internet access. Some luxury accommodations may have backup generators to provide uninterrupted power, but it is always a good idea to have alternative plans in case of power or connectivity issues.
Entry permits and required documents:
Entry into Nepal requires a valid passport and, depending on your nationality. Visitors should manage their Visas and passports independently and carry the necessary documents.
Before traveling, you must check your country's visa requirements and fees to ensure you have the necessary documents and funds. Some areas in Nepal may require special permits and tickets. We will take care of that too.
For example, you will need a trekking permit if you plan to trek in certain areas, such as the Everest region or Annapurna Conservation Area. We can make this available, and visitors should arrange specific documentation, including passport copies and passport-sized photographs.
The Kabru Holidays team will provide you with all the tickets and permit documents throughout the Nepal luxury tour package to make the process smoother for our clients.
Reviews on Nepal Luxury Tour Package
Be first to post a review in this trip.