Exploring Stupas & Buddhist Monasteries in Nepal
Introduction
Nepal is a place where you get to see the natural Beauties everywhere. Nepal is likewise a place of a Buddhist background and spirituality.
Nepal is the home of diverse, incredible monasteries and stupas. If you go to these monasteries on your existence, you will now need to recognize their architectural structure more effectively.
Additionally, you'll feel the nation's Buddhist way of life and traditions. In this article, we will discover a number of the well-known Buddhist monasteries in Nepal that should be on each traveler's itinerary.
Importance of Visiting Monasteries in Nepal:
Nepal holds massive importance for Buddhists worldwide. It's far believed to be the birthplace of Lord Buddha. The monasteries in Nepal are havens for meditation, where monks and others commit themselves to their practice.
Those monastic centers are effective religious institutions and cultural and academic places to meditate. People come here in search of Peace, understanding, and enlightenment.
Famous Buddhist Monasteries to Visit in Nepal
1. Boudhanath Stupa: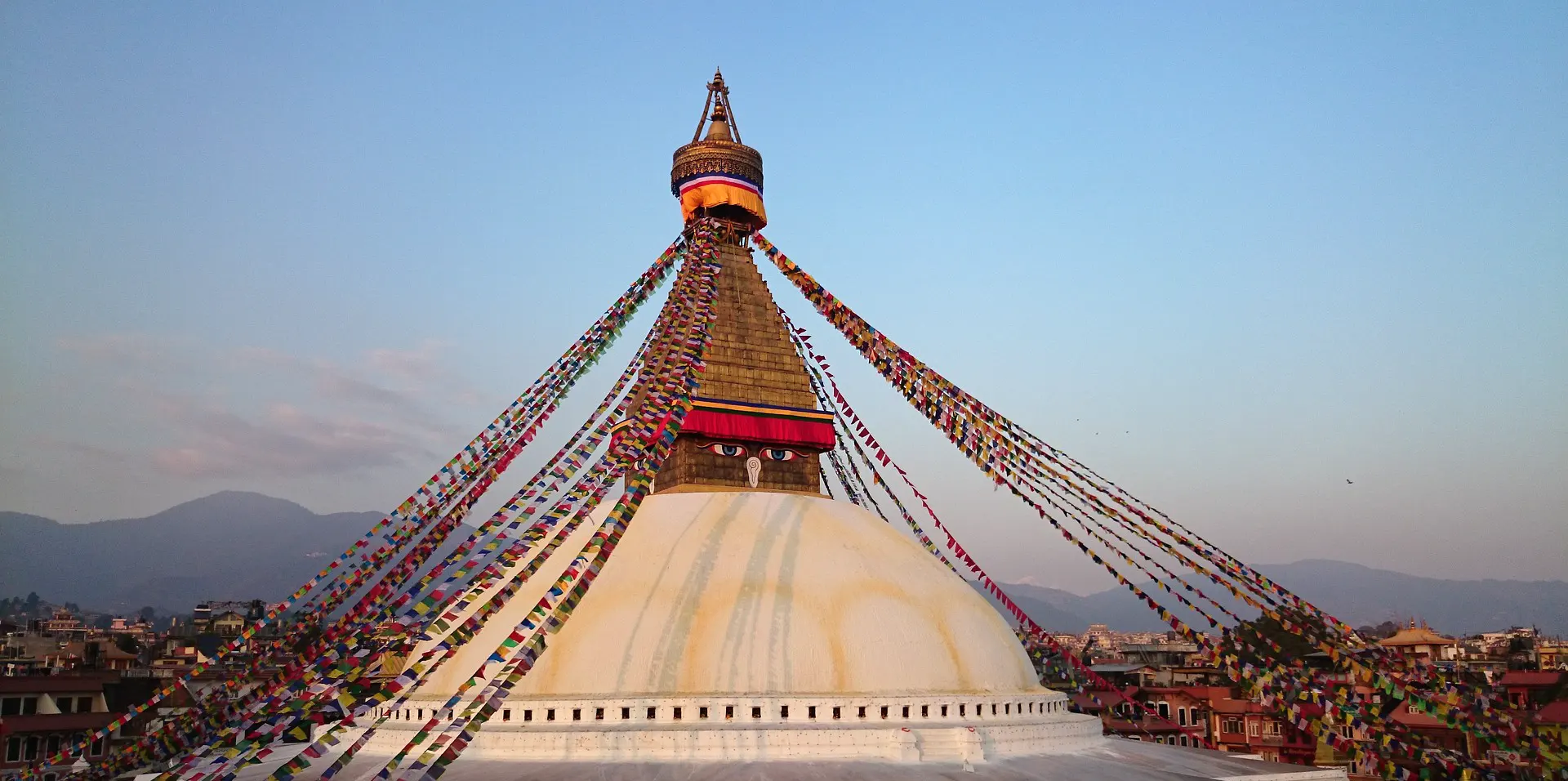 Boudhanath Stupa is located in Kathmandu. According to UNESCO, Boudhanath Stupa is one of the biggest stupas in the world.
Its beauty is just incredible. The white dome and environment of the Boudha make it attractive for Buddhist people and other visitors. They will feel a sense of Peace within themselves there.
2. Swayambhunath Stupa (The Monkey Temple):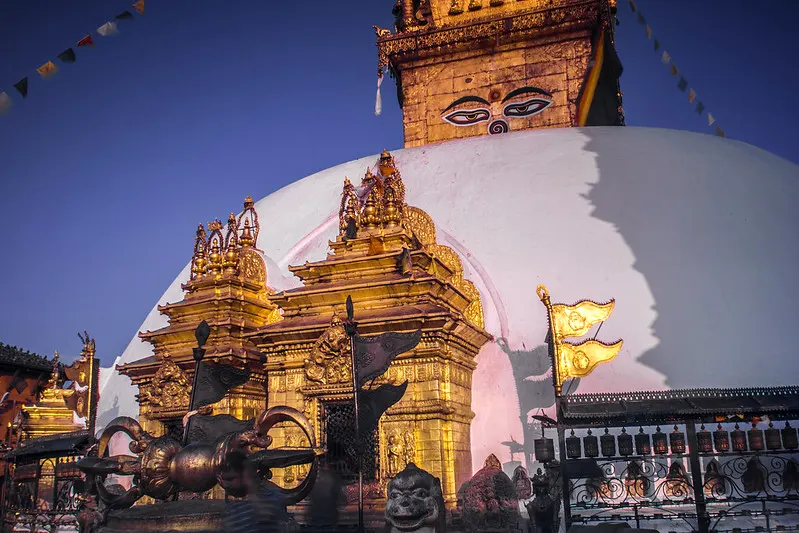 Swayambhunath Stupa is also known as Monkey Temple because you will find many monkeys while visiting there. It also increases the beauty of the temple.
The stupa is located on a hill in Kathmandu, giving overall town views. Its iconic white dome and all-seeing eyes of Buddha are just beyond the imagination. You will feel connected to the culture. You will also enjoy the playful monkeys roaming across the premises.
3. Kopan Monastery: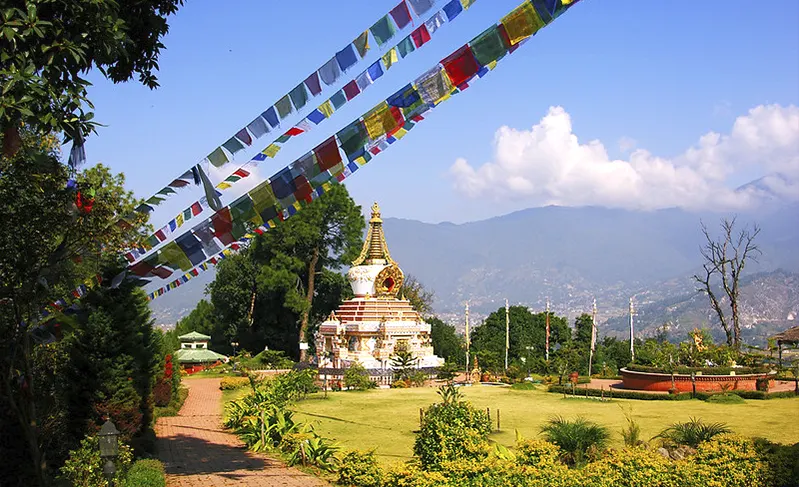 Kapan Monastery is located on a hilltop in Kathmandu, Nepal. It is a center for Tibetan Buddhism. In this Monastery, you will feel a sense of Peace within yourself.
It offers meditation guides and a deeper understanding of Buddhist philosophy and exercise. If you visit, make sure you meditate to feel relaxed and calm.
4. Shechen Monastery:
Shechen Monastery is located inside the city of Boudha. It is also known as the Tibetan Buddhist Monastery. Its peaceful location and environment are just perfect to have meditation. Many people all over and outside the nation visit this Monastery for Peace and silence.
5. Pharping Monastery:
It is located within the hills of southwest Kathmandu. Pharping Monastery is a sacred monastery, according to a website online related to Guru Rinpoche, the Indian master who delivered Buddhism to Tibet.
You will also enjoy the scenario and architecture of this Monastery. The Monastery's caves and shrines are the major sites for those visiting. This Monastery gives you a peaceful environment for non-secular seekers in Nepal.
6. Namo Buddha Monastery:
It is located in the Kavre district of Nepal. It is one of the biggest monasteries in Nepal as well. Namo Buddha Monastery has excellent significance.
This Monastery is where Buddha, in a preceding life, sacrificed his very own frame to feed a tigress and her cubs. It holds the history of the Buddha. There, every moment Buddha worship is being done. The Monastery's peaceful environment and delightful views make it a perfect destination for visitors.
7. Lubra Monastery:
It is situated within the stunning Mustang. Lubra Monastery is a hidden gem for the ones looking for an off-the-overwhelmed-course religious experience. The Monastery's scenic area and historic things make it a hard-to-go-to vacation spot.
8. Thubten Choling Monastery: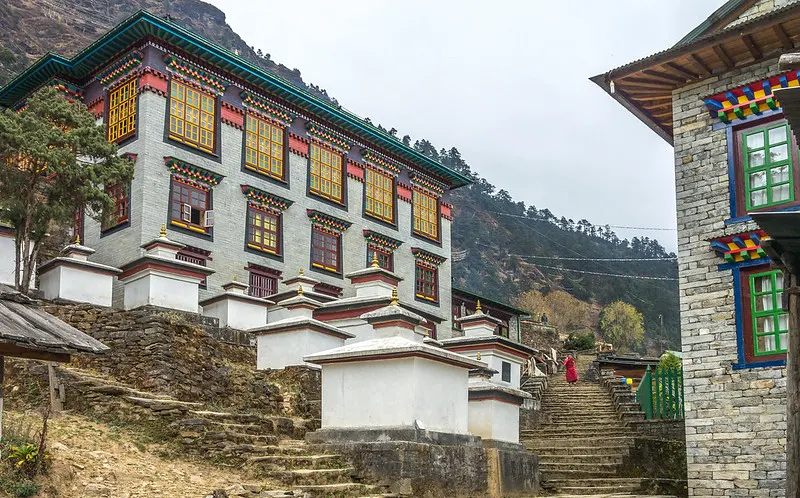 The Monastery is located in the Solu Khumbu region. It offers a unique enjoyment of the Tibetan Buddhist lifestyle and traditions. Snow-capped mountains surround this Monastery. This local Monastery gives the visitor the opportunity for solitude and reflection.
Buddhist Monastery Festivals in Nepal :
Nepal's monasteries come alive during diverse Buddhist festivals celebrated during the year. Right here are some remarkable festivals that offer a glimpse into the vibrant Buddhist subculture:
Lhosar:
This Festival is celebrated by Shrepas, Tibetan, Tamang, and Yolmo People. It is the celebration of the Tibetan New Year. Their respective people celebrate it in Nepal, India, Tibet, and Butan.
Wesak:
Monasteries arrange unique activities to celebrate the birth, enlightenment, and demise of Lord Buddha. This time is called Wesak.
Dumji:
This festival is celebrated as the birth of Guru Rinpoche. This festival is celebrated with the Lotus flower. They also celebrated this festival with conventional dances, songs, and nonsecular ceremonies. It is also time for Sherpas to honor their subculture and heritage.
Mani Rimdu:
This festival is Celebrated inside the himalayan regions of Nepal. It is a 19-day festival. Mani Rimdu is a Sherpa festival comprising masked dances, ceremonies, and benefits. The main aim of celebrating this festival is to mark the founding of Buddhism.
FAQs
What should I wear when visiting a Buddhist monastery in Nepal?
You should wear a respectful dress, covering your shoulders and legs. Keep away from carrying revealing dresses.
Can I take images interior of a monastery?
It's far really useful to take permission earlier than taking photos. Some monasteries may additionally have regulations on photography, specifically during sacred ceremonies.
What is the appropriate way to show respect while visiting a monastery?
Follow the local customs and traditions. Take off your shoe or slipper before entering the Monastery, talk softly, and avoid touching spiritual artifacts without permission.
How do I effectively communicate with monks who don't speak my language?
Non-verbal communication, which includes gestures and smiles, will show a good manner. If wanted, recall using a neighborhood guide as an interpreter.
May I be able to take part in monastery rituals and ceremonies as a visitor?
In a few conditions, visitors can be allowed to study or participate in positive rituals or ceremonies. However, it's far essential to give importance to priests' area and follow the command given inside it .
Conclusion :
Nepal's Buddhist monasteries give you Peace and relief at the same time. Visiting these sacred sites permits tourists to involve themselves in a peaceful environment. Whether you are looking for Peace, cultural exploration, or a spiritual adventure, the Buddhist monasteries are one for you. So, plan your ride, explore these beautiful monasteries, and make memories throughout the journey.